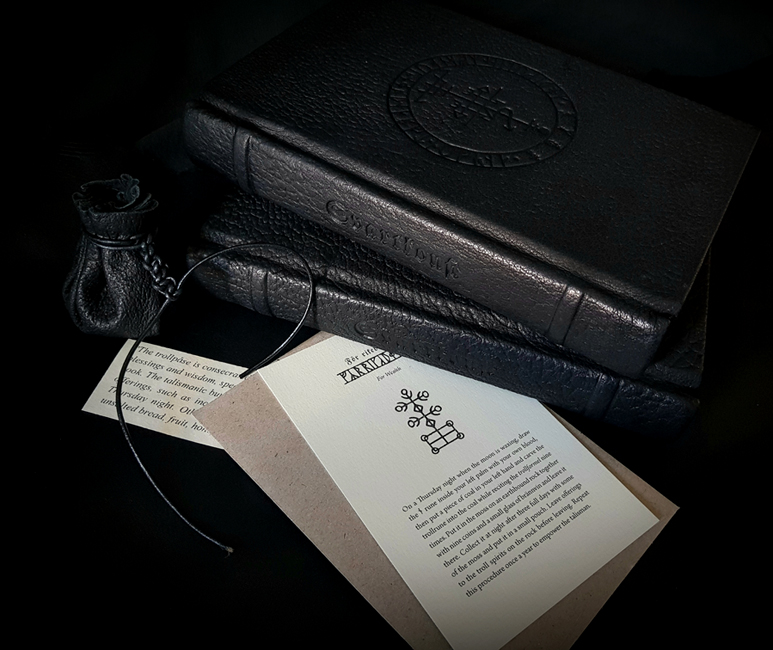 Svartkonst - Limited leatherbound edition of 36 copies (2020)

Full leatherbound with frontcover and spine blindstamped, two raised bands, handpainted burgundy colour endpapers,
blackened page edges. The book comes with a Rooster feather as a bookmark and additional unreleased text in an envelope.
Some books are accompanied with a Trollpåse, a small consecrated bag that holds magical items and/or herbs,
which were consecrated by the author on Walpurgisnight 2020.





Loading...